In this blog, we will talk about the 10 best stocks to buy in Canada that trades on the Toronto Stock Exchange or the TSX.
Now if you are from the US, this list has a lot of ticker symbols that do trade on both the TSX and US exchanges, so make sure to stick around to get those stocks.
Let's get right into list of 10 Best stocks to buy in Canada
Number 1:
Number 1 Stock in our List of Best Stocks to buy in Canada, we have Shopify with Ticker symbol SHOP.TO, It's also in the US as a ticker symbol SHOP. I'm sure this company needs no introduction. It has quickly grown to be Canada's number one largest company today.
For those who aren't aware, Shopify allows you to easily build your commerce website to sell anything directly to the consumer where they offer fulfilments, payment options, analytics, and much more.
Shopify also partners with Facebook, Instagram, and Tiktok to allow merchants to sell products directly to their followers on the social platforms, which will be a huge gilt driver for them over the long term.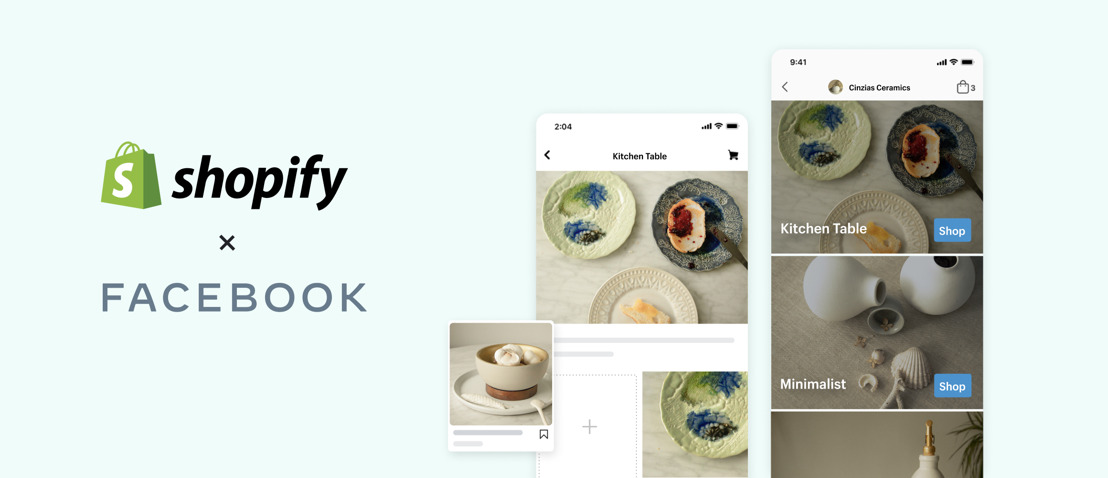 The sheer beauty of Shopify's business model just comes from the fact that they generate tons of revenue from their merchant monthly subscriptions.
That's been growing at a compounded annual growth rate of 46% since 2016, and for this reason, Shopify has always commanded a much higher valuation than most stocks right now, being at 1,809.67 CAD.
Its price to sales is a whopping around 50. Sometimes, you need to pay a premium for such an excellent company growing in a very fast industry, and that is why I'm happy holding Shopify in my portfolio.
Number 2:
The second Stock on our list of "Best Stocks to Buy in Canada" is Brookfield Renewable Partners with ticker BEP-UN.TO.
Until now, Brookfield is Canada's largest renewable energy business that owns and operates renewable power assets such as hydroelectric, wind, solar, and energy storage facilities, where about half of their revenue comes from hydropower.
The company is also very well diversified geographically, with over 59 assets and operating nearly 6000 power generating facilities across North America, Latin America, Europe, and Asia.
Now, over the past year and a bit, there's been a huge push for renewable energy, as Joe Biden got elected, boosting Brookfield's stock price like crazy, as well as their charges up to 42 cents per unit, which is a 23% increase from 2020.
Right now they have a forward distribution yield of 3.3% where the management is targeting a 70% payout ratio, and then Brookfield has been growing their distribution each year for the past 8 years, while the management is targeting a 5 to 9 percent compounded annual growth rate of that dividend in future.
Now it should be noted that Wild Brookfield's dividends are paid out in US dollars, and then they're also called distributions. You actually won't have to pay a withholding tax as a Canadian, so it's good to hold this one in the.
All in all, I think it's really important to hold a company like this in your portfolio to take advantage of the inevitable renewable energy transition coming in the future, and I think that Brookfield is positioned very well to capitalize on this opportunity.
Number 3:
Number 3 Stock in our List of "Best Stocks to buy in Canada" is Fortis Inc with ticker symbol FTS.TO, and in the US as many of you would know with ticker symbol FTS.
Fortis is a 99% regulated North American utility company that provides the transmission of electricity and natural gas to its customers. And if you weren't already aware, a regulated utility simply means that the utilities own and operate all of their electricity and they essentially have a monopoly but prices are regulated by the governing utility commissions.
This makes it an incredibly stable and consistent business model, ensuring growth over time, meaning that Fortis is an incredible dividend growth company, which is typical for utility companies.
Buying into Fortis today would give you a starting yield of 3.8 %, they have a payout ratio of 75% which I would not be worried about in the slightest because this utility income is recurring and very stable.
Management is projecting a dividend compounded annual growth rate of 6 percent in the future. Just on September 29th, Fortis announced a dividend increase of 6 percent i.e. $0.535 per share, marking the 48th consecutive year of dividend payments and increases.
Overall. This is one of Canada's most reliable dividend-paying companies and they'll probably never miss a dividend payment, which is why I love this company,
Number 4:
Moving on to stock number 4 in our List of Best Stocks to Buy in Canada, we're switching gears completely with Allied Properties REIT with ticker symbol AP-UN.TO:
Allied Properties is a 5 billion dollar real estate investment trust or a REIT with over 200 properties comprising about 14 million square feet across Canada.
Now this REIT focuses on creating urban workspaces for professionals in the Tech, Advertising, Media, and Information fields, where all of their properties are super modern, with tons of natural light and fresh air.
What's quite incredible about Allied Properties is that they've been growing their asset portfolio very quickly at a compounded annual growth rate of over 26% since their IPO back in 2002.
It's really hard to find a REIT that consistently increases their FFO per share or funds from operations per share, allowing them to increase their distribution payments over time.
Ever since 2004, they've been increasing their distribution payments, but they did hold it constant from 2008 to 2012 because of the financial crisis.
Over time they've had an average growth rate of about 3% to 4% for their dividend every year, which isn't that great, but it is still growing.
Buying this REIT right now would give you a starting yield of 4.1% on the distributions, and then they have an FFO distribution payout ratio of 80% meaning that 80% of their income goes to the shareholders in terms of distributions.
REITs have these very long contracts in place, this isn't a concern whatsoever, because 80% is pretty average for a rate.
Finally, since 2003 the total shareholder returns have been 14.9% per year, which is great to see, and I think this REIT is going to continue growing very quickly.
Number 5:
We have one of the big five, and that would be Toronto-Dominion Bank, with the ticker symbol TD.TO.
This is Canada's second-largest bank right behind RBC, worth about $150 billion, and operates all across North America in 3 key business lines, which are:
Canadian Retail banking
US Retail banking
Wholesale banking.
TD is the one Canadian bank with the largest and growing presence in the US, which is one of the reasons why it has seen so much growth over the past decade and longer.
The main reason why you should love TD banks so much is for their dividend and its growth. Right now they're offering a starting yield of 3.7% but if you take a look at their payout ratio, it is incredibly low at 37% right now.
TD management will be able to easily increase this dividend going into the future.
TD has a dividend payment history of 164 years. Yes, you heard that right.
But over time they have had a growth rate of 11% on average, so that is good to see. Overall, TD is one of Canada's largest, yet fastest growing banks that continues to grow its dividend at a very fast rate over time, and this is the reason why I love this bank so much.
Number 6:
All right now, jumping into stock number 6, we're back to technology with a company called Constellation Software with a ticker symbol CSU.TO.
Constellation Software is a $ 46 billion dollar company that acquires, manages, and builds market-leading software businesses for both the public and private sectors.
What you need to know is that Constellation Software grows via acquisitions, which is an inorganic growth business model.
Many investors prefer organic growth because it shows that the company has a unique product or service and it's in high demand.
As you can see from their stock price, Constellation Software has done an excellent job in acquiring and merging these smaller tech companies and then building them into bigger brands.
I would say, alongside Shopify, Constellation Software is one of the fastest-growing companies in all of Canada, having revenue growth of 35% in their latest quarter, and it should be noted that they also have a small dividend, which is a payout ratio of 24% with a yield of 0.24 percent right now. So it is pretty insignificant, but I should mention it, despite this business focusing on inorganic growth via acquisitions, it is still a great business and they have done extremely well over time. So I would check it out all right,
Number 7:
Coming to stock number 7 in our list of Best Stocks to Buy in Canada, we looked at Oil stocks and the next stock would be Suncor Energy, with ticker symbol SU.TO
Suncor is a very large position in my portfolio, being Canada's largest integrated oil and gas company, meaning that their operations span from Bitumen Extraction through to the Petro Canada pump stations.
Suncor owns over 1500 Petro Canada pump stations across the country, which gives the company a solid push when it comes to fuel sales.
Although electric vehicles are becoming more and more popular, there is still an insane demand for oil, and that will continue to be for several years.
For instance, just take a look at oil prices. Today they're sitting around $75 per barrel because of current demand, and this guarantees that Suncor is making a killing off.
Suncor also pays a dividend, yielding 3.2% right now, with a payout ratio of 84% but as they regain their profitability from the pandemic losses, this payout ratio will go down.
Unfortunately, Suncor did have to cut their dividend in 2020 because of the pandemic and they haven't increased it since. So this is definitely on the horizon once they've paid down some debt.
Overall, though, I think Suncor is a very undervalued asset right now because of the uncertainty about oil, but also because of their dividend cut back in 2020, but I think that current oil prices are going to continue allowing them to generate tons of cash.
Number 8:
Now moving along to stock number eight, we have Manulife Financial Corporation, with a ticker symbol MFC.TO.
It is the largest insurance provider in Canada and also offers financial services such as banking, investments, and more.
If you weren't already aware, insurance companies make money in two different ways:
By selling insurance packages and getting those premiums
By investing that premium income to higher-yielding investments,
This is how they generate the majority of their income. As we can see from their stock performance manual, I've had a rough hit back in 2008, where their reputation got tarnished, as they did cut their dividend in half, but ever since then the company has been stable and has been growing its dividend back up.
Right now they have a forward dividend yield of 4.6% and then a dividend payment ratio of only 31%, this signals to me that they probably will be increasing their dividend very soon.
For investors, I think that this stock is offering a compelling dividend with a very low payout ratio. So this would be a solid company for anyone's portfolio.
Number 9:
It's time for stock number 9, and we have in our list Canadian National Railway, with a ticker symbol CNR.TO
It probably has one of the biggest motes in the entire stock market. Just think about the difficulty in trying to compete with CNR.
Unless you're already an established competitor like Canadian Pacific Railway, it's impossible to create a vast array of railway tracks and trains.
As Warren Buffet always says you want to find a company with a durable competitive advantage, which the CNR does.
This will allow them to continue growing over time. For this reason, CNR has done incredibly well in terms of stock price appreciation over the years, basically being a growth stock in my own opinion.
The company also pays a small dividend that they've consistently been growing too. Their forward yield is 1.6% with a payout ratio of 42% and they have been growing this dividend since 1996 or 25 years.
Overall, I think, is a solid investment that could be held in anyone's portfolio and it has an incredibly large moat and probably won't be going anywhere anytime soon.
Number 10:
Last Stock in our list, we have to talk about Enbridge Inc with ticker symbol ENB.TO. Enbridge is the largest energy company in Canada, but as opposed to Suncor, Enbridge focuses on transporting fluids rather than producing them.
They create and operate liquids and natural gas pipelines all across North America, where they move about 25% of the crude oil produced in the continent and then 20% of the natural gas consumed in the US.
Enbridge has a very robust business model since their customers need to transport oil gas like Suncor for example, they'll sign a contract to pay Enbridge based on the volume of fuel they ship through their pipelines, which makes it stable recurring revenue business model.
Needless to say, Enbridge has done very well over history, within a 25-year total shareholder annual return of 15% which beats out the S&P 500.
Not only that, but Enbridge is the best Canadian dividend stock in terms of yield because right now, you can buy into the stock with a 6.6% starting yield.
Now, for just looking at Enbridge does have a payout ratio above 100%, but earnings aren't the amount of money they can distribute to the shareholders, rather Enbridge management calculates DCF, which is distributable cash flow, and this ends up being a lot higher than EPS.
Based on the low end of the DCF range for 2021 that management predicts Enbridge has a payout ratio of only 71% right now.
I will be looking into it a little bit closer because they do have a great track record of shareholder returns.
These were my list of 10 Best Stocks to Buy in Canada. Please read our Other Article on "Best REIT ETF Canada"